Choose the right summer Israel experience for you
Register and receive your voucher application via email
Apply for a
RootOne Voucher
Travel to Israel affordably
Our Story
RootOne LLC helps thousands of Jewish teens travel to Israel each summer for a once-in-a-lifetime experience. RootOne is an ambitious initiative, seeded by a generous gift from The Marcus Foundation and powered by The Jewish Education Project
"My whole perception and understanding of Israel and my Jewish identity has completely shifted from before I went"
Mark S.
Florida
As teens embark on a complex journey of enrolling in college and entering adulthood, solidifying their Jewish identity is critical. The value and impact of Israel summer programs on Jewish teens has been proven to better connect them to their identity and community, as well as increase their confidence and empower them.
The name RootOne is meant to represent the idea of "travel with a purpose". It is a homonym of Route 1 (Kvish Achat), the primary highway that connects Tel Aviv and Jerusalem. Separately, "Root" is a nod to RootOne's Israel experiences, designed to help teens find their roots by digging deeper into Israel, literally and figuratively. "One" represents the oneness of the Jewish people, the fact that for most teens this is their first trip to Israel, and that Israel is the one true Homeland of the Jewish People.
RootOne's goal is to maximize the number of North American Jewish teens who experience Israel first-hand, and to maximize the impact that these experiences have on each teen. RootOne does not run its own trips to Israel but we accomplish our goal by reducing the barriers to participation through RootOne travel subsidies (our "vouchers") for teen participants in RootOne-affiliated Israel summer experiences.
RootOne provides financial, organizational and educational support to affiliated Israel trip providers (youth serving organizations, residential camps, Jewish community centers, etc.). Our organization also invests in elevating Israel experiences to create the highest quality, safest and most impactful experiences possible.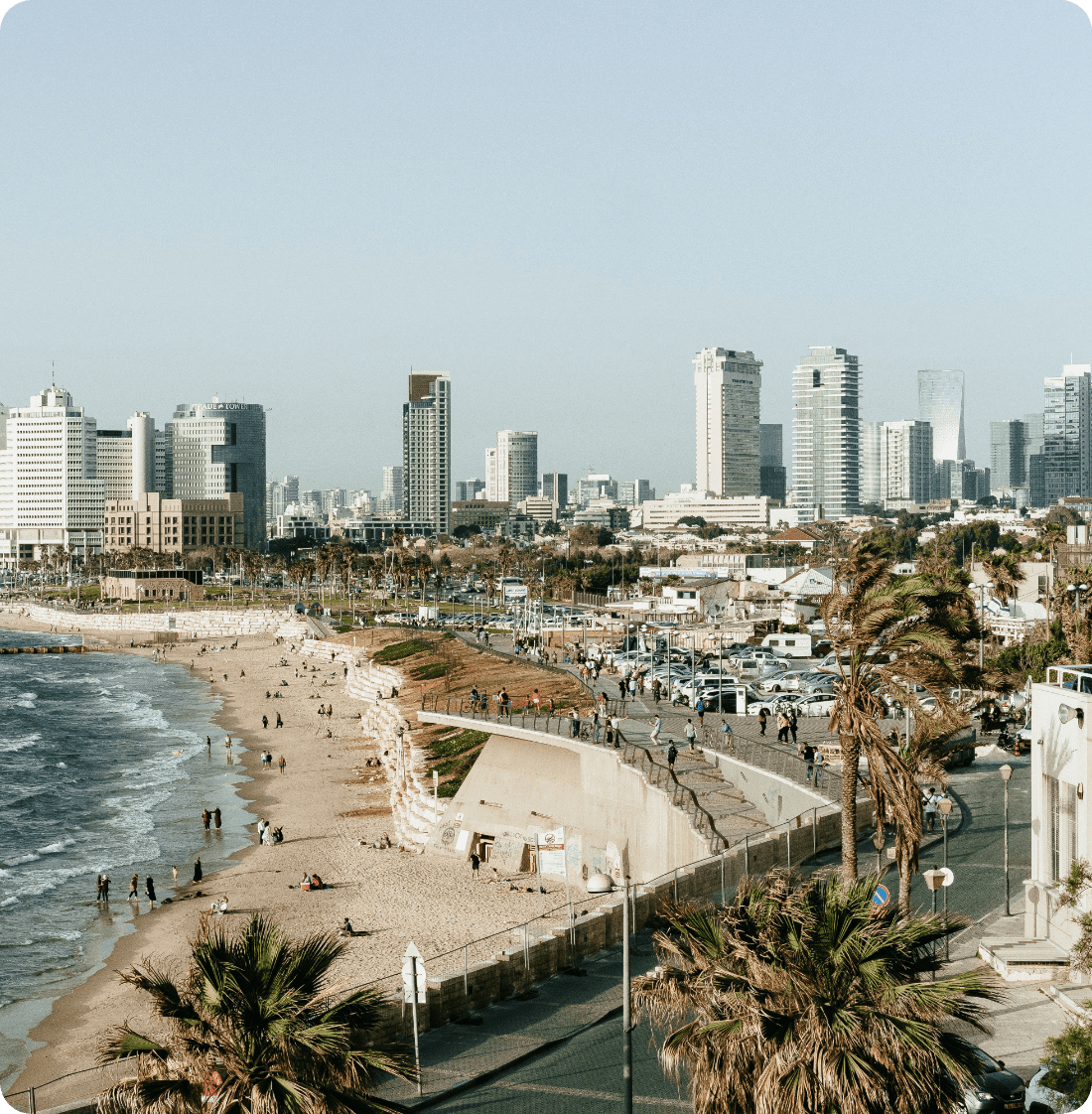 How can I get a RootOne Voucher?
Jewish teens eligible for RootOne Vouchers are North American (U.S. and Canada) high school teens who have applied to any of the RootOne affiliated teen Israel travel programs, listed here. Once a teen has applied and been accepted to one of our affiliated programs, they will be sent a link to apply for the voucher.
The total number of available RootOne Vouchers each summer is limited. Eligible teens must be entering 10th, 11th or 12th grade the fall following their summer experience. Teens must identify as Jewish, must not have previously received a RootOne voucher, and must not currently attend an Orthodox day school.
The RootOne Difference
RootOne's Trip Provider Partners offer experiences that stand out from other Israel experiences.  RootOne trips provide:
Opportunities to learn more before stepping on to the plane.
Inclusive and diverse selection of programs to fit your needs.
Meaningful interactions with Israeli peers, many of whom are fully integrated into many RootOne trips.
High level educational content that focuses on all sides of Israel, from the familiar to the more nuanced and complex.
A robust set of opportunities to continue engaging with friends and with Israel experiences once teens return home.
Are you ready to ride a camel across the desert? Compete in a hackathon one day and swim in the Dead Sea the next? The opportunities are as diverse as the Jewish teens who join us!
Find My Trip
Craving to explore Israeli cuisine? RootOne Trip Providers got you covered on an immersive cultural experience of a lifetime.
Find My Trip
Take the journey of a lifetime join thousands teens venturing abroad to Israel. Discover your heritage, identity, and make memories to cherish forever.
Find My Trip
Achieving Excellence and growth Together
FAQs
What is RootOne?
How do RootOne Vouchers work?
How much is a RootOne Voucher?
Am I eligible for a RootOne Voucher?
How can I receive a RootOne Voucher?
How many Vouchers are available for Summer 2023?
What is the deadline to apply?
Do I get the RootOne Voucher directly?
I received a RootOne Voucher last year. Can I get another this summer?
I applied for a Voucher already. Was I accepted?
Can I get a Voucher for a semester abroad in Israel? A gap year? A family trip to Israel? For my Spring Break vacation in Israel? What if I am also going to another country on my trip, like Jordan or Poland?
Can I apply the $3,000 to the cost of airfare?
I am not eligible for a Voucher or the $3K isn't enough. What other scholarships can I apply for?
What are the RootOne pre-and post-trip experiences and are they required?
By when do my pre-trip experiences need to be completed?
What do I do after I complete my 18 nekudot?
I'm not sure which program is the best choice for me. Which one do you recommend most highly?
What happens if the borders are closed and our trip is cancelled?
How long are RootOne trips?
Who are we?
RootOne is a partnership between The Marcus Foundation and The Jewish Education Project. As we lift off, both our staff and our lay leadership will grow.